Celebrate International Women's Day with West Coast LEAF's 28th Annual Equality Breakfast.
Honour our collective achievements, inspire and be inspired, catch up with old friends and meet new ones, and raise money for West Coast LEAF's upcoming projects in the areas of legal education, law reform, and litigation.
Keynote speaker: Minnijean Brown Trickey
We are extremely honoured to present Minnijean Brown Trickey, one of the nine Black high school students who bravely desegregated Little Rock Central High School in 1957. Now known as the Little Rock Nine, these teenagers ushered a watershed moment in the history of civil rights.
For those of us too young to remember, the US Supreme Court had ruled segregated schools unconstitutional in its landmark 1954 Brown v. Board of Education ruling; three years later, states in the South finally began to face the reality of federally mandated integration. A crisis erupted when the Governor of Arkansas called in the National Guard on September 4 1957 to prevent the Little Rock Nine from attending high school.
Minnijean's experience exemplifies that rights are meaningless if we cannot exercise them. Her experience also reminds us that nearly 60 years after 1957, the legacy of institutionalized racism and structural inequality remains alive and well.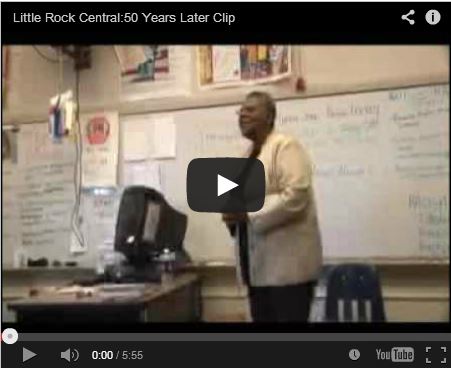 With a lifelong commitment to peacemaking, youth leadership, and gender and social justice advocacy, Ms. Brown Trickey has inspired countless people with her story, urging them to put themselves on the line in the fight against social, economic, and racial injustice.
What to expect in 2015
Looking for Equality Breakfast breaking news? Click here!
Seating: All individual ticket holders seated on a 'first come' basis the morning of the event. Only table purchasers will be assigned reserved seating. Those who buy their table tickets earliest will be allocated seats closest to the stage.
Large screen projection: Don't worry about missing any of the action on stage. Large screen projection will ensure you have a great view from anywhere in the venue.
Tax receipt: Individuals who purchase tickets will be mailed a tax receipt for the eligible portion of ticket(s) if a mailing address is provided. A $40 tax receipt will be provided for $80 tickets; $50 for $90 tickets.
Food: The Equality Breakfast menu is here.
Accessibility: We provide Sign Language Interpretation, and the Fairmont is wheelchair accessible.
Silent Auction: You told us you want more time to peruse the silent auction, so we'll be opening the doors at 6:30 AM this year! More info on silent auction coming soon. E-mail us at fundraiser@westcoastleaf.org if you have something you'd like to donate.
More questions about the Equality Breakfast? Ask us!
The best event this side of noon
"I have been attending WC LEAF's Equality Breakfast for 14 years and I don't believe I have ever enjoyed the event quite as much as I did this morning. Dr. Nutt was an absolutely brilliant and inspiring speaker. The event as a whole was beautifully executed." –Lindsay Waddell, Human Rights Lawyer


The 28th Equality Breakfast is presented by:
Our sponsors
Alexander Holburn Beaudin + Lang LLP; BC Nurses' Union; Canadian Labour Congress, Pacific Regional Office; Clark Wilson LLP; COPE 378; CUPE BC; Fasken Martineau; Federation of Post-Secondary Educators of BC; Harper Grey LLP; Health Sciences Association of BC; Hospital Employees' Union; JFK Law Corporation; Lawson Lundell LLP; Mandell Pinder LLP; McCarthy Tetrault LLP; Miller Thomson LLP; Moore Edgar Lyster; National Union of Public and General Employees; The Printing House; PSAV; Public Service Alliance of Canada BC Region; Quail Worth & Allevato; Singleton Urquhart LLP; Stikeman Elliott LLP; Trial Lawyers Association of BC; UFCW Local 1518; Vancity; Woodward & Company LLP.
Media sponsor